Indoor Air Quality In Cypress, TX
Indoor Air Quality In Cypress, Katy, Spring, TX and Surrounding Areas
Straightforward pricing,
no traps or tricks
!
Whole House Dehumidifiers
Indoor Air Quality Services Leader for Houston
Keep Calm and Call the Experts
Indoor air quality systems can deliver pure, clean air to your home or business that can really make a difference in your health, happiness, and comfort. The team at Climate Experts of Houston is ready to help you enhance your indoor air quality with our comprehensive services.
We can recommend, install and maintain indoor air quality systems that can effectively capture microscopic airborne particles such as dust, smoke, plus larger contaminants, including mold spores, hair, and pet dander.
Ultraviolet systems can sterilize your indoor air for microorganisms, bacteria, viruses, molds, pollen, and dust mites. UV systems can also effectively clean up airborne toxic chemicals, pesticides, cleaning solvents, and volatile organic compounds. If you are looking for AC installation Cypress then you can contact Climate Experts. We offer our services with proper skills and experience.
Your Source for Indoor Air Quality Solutions for Houston
When you need expert HVAC services, contact Climate Experts of Houston, which provides everything for indoor air quality from basic, but efficient air filtration systems to fully-integrated, whole-home air purification systems, including the Honeywell whole house media air cleaner.
Our complete indoor air quality services include installation, inspection, and maintenance of:
Standard indoor air quality systems
Air filtration systems
Air scrubber purification systems
Complete whole-home air purification systems
Get the Climate Experts Advantage for Indoor Air Quality Services
Not only can you experience cleaner, healthier air with indoor air quality services and products from Climate Experts of Houston, but a professionally installed and maintained indoor air quality system allows your existing HVAC system to run more efficiently and effectively, saving you money on your monthly energy bills.
We can install an indoor air quality system that filters and kills airborne contaminants, naturally freshens your air, and delivers pure, clean air every day to your home or business.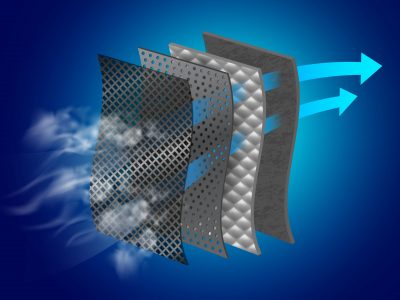 We offer the Climate Experts of Houston Advantage for indoor air quality services:
$0 down and affordable options available
Solid equipment warranties
100-percent satisfaction guarantee
Rapid response service
24/7 emergency service available
Improve Your Indoor Air Quality with Help from Climate Experts of Houston
Get control of your indoor air quality with assistance from Climate Experts of Houston. We are a renowned HVAC contractor Cypress TX. Founded in 2014 with strong community values, we believe that building healthy relationships is not only an essential part of the business but of life itself.
Turn to Climate Experts of Houston for reliable advice to improve your indoor air quality. We aim to provide a superior indoor air quality service that fits your budget, enhances your comfort, and provides you with a great overall customer experience. Climate Experts offer complete indoor air quality and HVAC services throughout the Houston Metro area, including the communities of:
Keep Calm and Call the Experts in Indoor Air Quality
Find out more about indoor air quality services that clean, filter and purify the conditioned air in your home and business. We can help you find an effective system to clean up the toxic chemicals, viruses, bacteria, and other contaminants in the air you and your family breathe. Get in touch with the leaders in the indoor air quality at Climate Experts of Houston. Call us now for AC repair Cypress and the installation of an indoor air quality system that will meet your needs and match your budget.
Cypress
Tomball
Katy
Spring
Missouri City
Sugar Land
Humble
Kingwood
The Woodlands
Magnolia
Let Us Help - Get Your Service Today
At Climate Experts, we pride ourself on workmanship and integrity, we are here to provide great AC and heater repair Cypress, fit your budget, increase your comfort, and provide a great experience.
You can check our other services:
Our IAQ Services Includes:
Air Purifiers
Ventilation Services
Humidification
Whole House Dehumidifiers
Filtration
Contact Us Today For Indoor Air Quality In Cypress, Katy, Spring, TX and Surrounding Areas